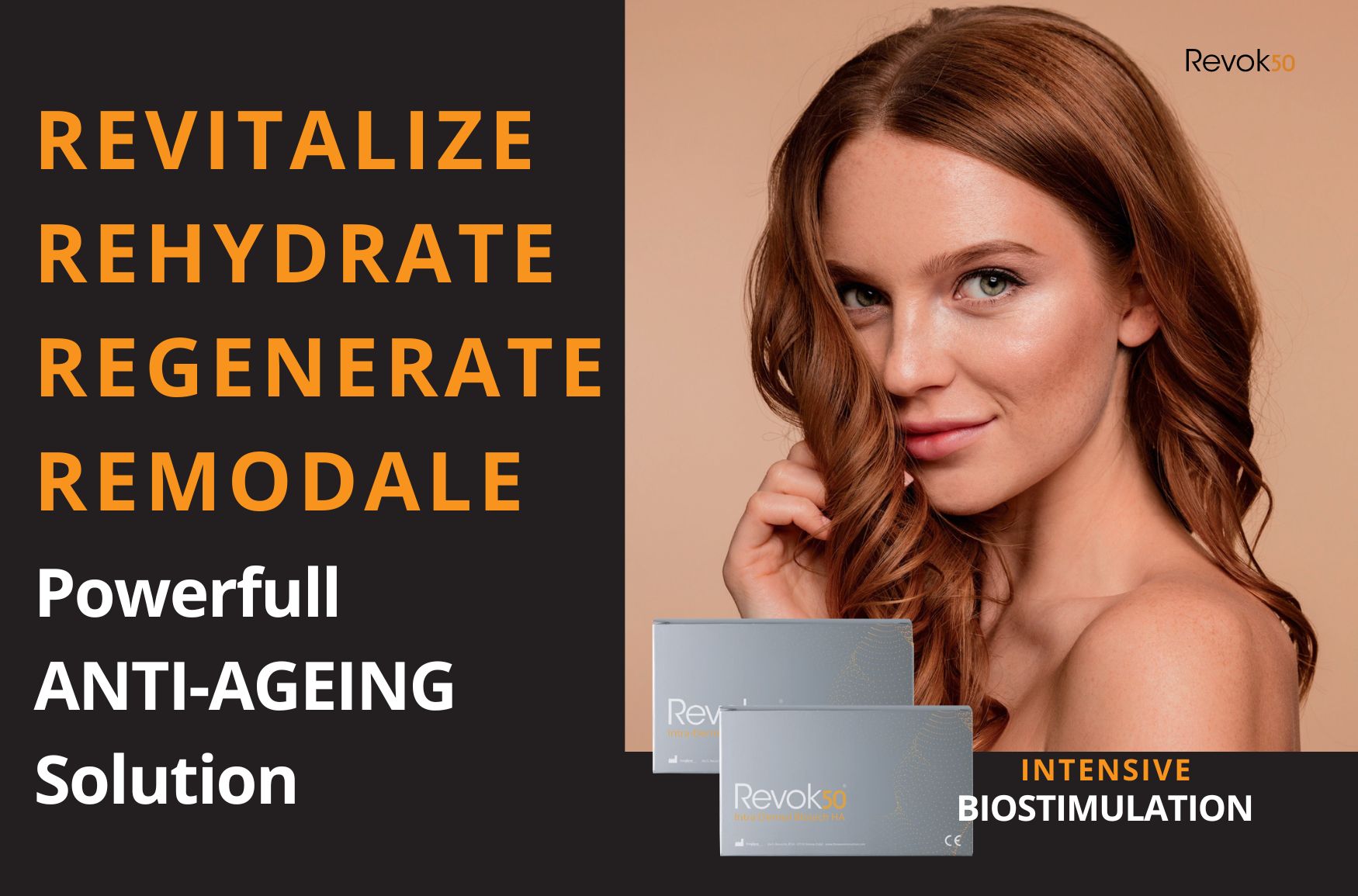 What is Revok50?
Revok50 is a certified medical device( registered at Ministery of Health (MOH) , Malaysia, under Medical Deviced Autority (MDA), designed for intradermal injections. It's a sterile gel that combines stable hyaluronic acid with specific amino acids, making it an ideal choice for stimulating collagen and maintaining the skin's structure.
Revok50 Benefits:
Achieve Intensive Skin Rejuvenation
Revok50 at Dr Diana Clinic is your go-to solution for revitalizing your skin. It optimizes the balance of the extracellular matrix, delaying cell aging and tissue deterioration. This powerful product also reduces inflammation and repairs connective tissue. Thanks to its high molecular weight, it offers longer-lasting treatment results.
Key Advantages of Revok50:
1. Long-Lasting Effects: With a high molecular weight, Revok50 ensures your treatment effects last longer than other products on the market.
2. Enhanced Electrolyte Balance: It stabilizes the extracellular matrix's electrolytic equilibrium by optimizing metabolic processes.
3. Concentrated Formula: Revok50 is 2.5 times more concentrated than competing products, providing you with exceptional value.
4. Delayed Aging: This injectable hyaluronic acid helps delay cell aging and tissue deterioration.
5. Anti-Inflammatory and Repairing: It also has anti-inflammatory properties and promotes connective tissue repair.
Choose Revok50 for comprehensive skin rejuvenation and enjoy lasting results.

Revok50 Composition
Hyaluronic Acid + Amino Acids
Revok50® contains 50 mg of 2,200kDa hyaluronic acid and amino acids (L-proline, L-hydroxyproline, glycine, and L-lysine HCl). This concentration is 2.5 times higher than other products in the market.
Hyaluronic Acid and Your Skin
The skin's natural hyaluronic acid primarily consists of chains similar to those found in Revok50®. When non-crosslinked hyaluronic acid is present, it quickly breaks down into larger chains due to enzymatic degradation. However, in Revok50®, this process is considerably slower, thanks to the use of 2,200 kDa hyaluronic acid chains. These chains create hydrogen bonds in an electrochemical process, stabilizing the structure with ionic bonds between them.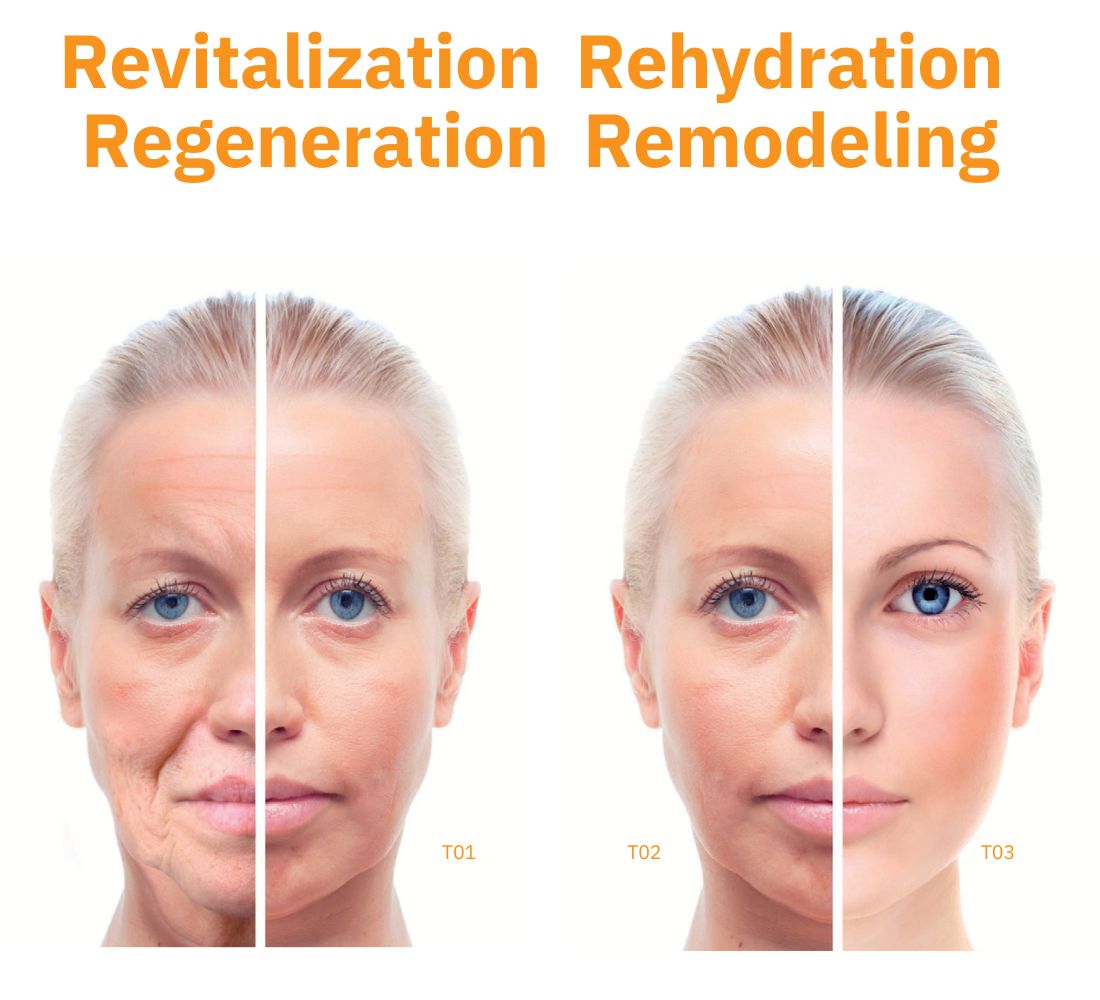 Who Can Benefit from REVOK50?
Its Uses Include:
1. Treating Skin Dehydration
2. Repairing Damage from Environmental Factors like UV Radiation and Pollution
3. Addressing Connective Tissue Issues like Stretch Marks, Scars, and More
4. Enhancing the Effectiveness of Other Aesthetic Treatments such as Fillers, Lasers, and Microneedling
5. Reducing Fine and Medium Wrinkles
Schedule Your Appointment Today
Achieving great skin is no accident; it's a deliberate choice. Don't leave it to chance – book your appointment now and take the first step towards your skincare goals.